Everyone knows, things in life do not come easy, in-fact life is very difficult for most people. So, is a happy life everything. The question comes to my mind while I tend down my thoughts. Well, the answer is simply a Yes! It is because of our lives that the world exists today or else it would be a barren land. Thank god, you are a part of this beautiful world, where you, and every one else along with so many beautiful creatures co-exists. They too have life like you.
I feel very grateful to have been given a life to live, you should be too. It is a gem given to you. It is upto you to either keep it shining or keep it dull. Life has hundreds and thousands of reason to live and to be happy. You need to explore these reasons. Nothing comes easy in life as viewed in the beginning.
Wake up! And go ahead to unleash the greatness in your life. Life is not meant to be dwelled on a few mishaps. Come out of the dark hole or else you'll get entrenched into it with nothing left other than sadness, dismay, outcry, guilt, and anxiety.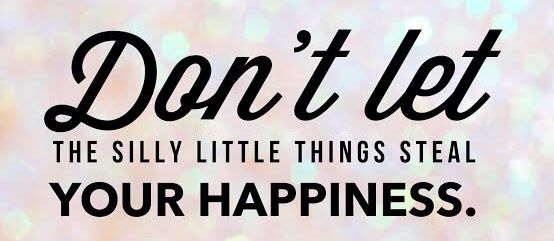 People across the globe see life as a burden rather than an opportunity. I would rather not say opportunity as opportunity can have multiple meaning. It would be better to say life is a paradise. Yes! Your life is a paradise. The paradise can become a hell too. Keep that in mind but provided you chose not to. Studies have showed that it is the anticipation, and contemplation of an individual that leads to good or bad consequences of an action. It is up to you to make it a happy one or a sorrowful one. No one governs your mind and thought. It is your absolute right. No one can snatch it or even take it from you.
I'm reminded of a famous saying by an unknown person "knowledge is one such instrument which cannot be taken away by anyone or by any means". So basically what I'm trying to convey is that you are the master of your mind. The actions and decisions you take is your sole responsibility. It should be joyous. I know there can be influences and spontaneous ones, but yes that too can be controlled provided you are not swayed or filled with emotion. I'm not telling Emotion is a bad thing but very often it takes you to bad situations. Control your emotions and your actions are controlled automatically. Well, I won't go into your behavioural aspect. You must go instead.
I remember once, one of my mentors while teaching in a serious tone, suddenly stopped, looked at us and said, you know students after teaching and experiencing life over a long period of time, I have come to the stand that the best actualisation in life is 'Happiness'. And nothing is more important than Happiness, you all will soon realise this too. I may be naíve but I guess I have got the message of my mentor. Happiness should be the ultimate goal in life.
Happiest souls are the healthiest souls!