Being a person who has been exposed to the world of social media since childhood, I've lived through the phase of Yahoo, Facebook, Twitter, Youtube and now Instagram. I scroll through Instagram for an average of 1 hour 54 mins every day. I know this because of a new feature on Instagram that allows its user to monitor the time spent on the app. This feature came into being after Instagram was dubbed as the most harmful social media site among teenagers.
What is Instagramxiety?
Although Instagram is an amazing platform for showcasing talents and connecting to the world outside, it's "image-focused" feature makes it prone to creating harmful body perception, sleep deprivation, fear of missing out and poor self-esteem. Watching the lavishing lives of influencers and bloggers, for hours on count increases feelings of stress, jealousy, and self-loathing. These issues have led to the formation of a new type of anxiety known as Instagramxiety. Itis a widely spreading psychological issue affecting the lives of many.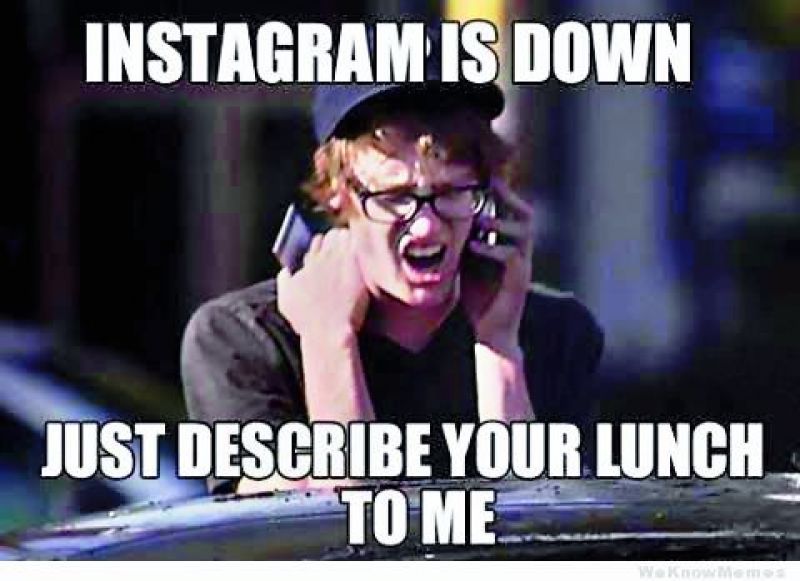 Reports:
The Royal Society for Public Health asked 1,479 people aged 14 to 24 to score sites on issues like anxiety, loneliness and community building. Instagram came in as the worst site, with YouTube and Twitter scoring best. It warned: "Platforms supposed to help young people connect, may actually be fuelling a crisis."
Becky Inkster, an honorary research fellow at the University of Cambridge, said: "Young people sometimes feel more comfortable talking about personal issues online. As health professionals, we must make every attempt to understand modern youth culture expressions."
The chief Shirley Cramer added: "Social media has been described as more addictive than cigarettes and alcohol."
The University of New South Wales study, which drew on survey results from 350 Australian and American women ages 18-25, found that the more participants looked at pics of social media fitness stars or compared themselves to celebrities such as Kendall Jenner or Karlie Kloss, the unhappier they felt about their own bodies.
Other studies have found that just 30 minutes of scrolling through "fitspiration" posts was enough to make women feel bad about their weight and appearance.
How do we deal with Instagramxiety?
Instagram is a great place to interact with other people who also on the same path as us. What one should do to keep the negativity away is unfollow some accounts that trigger anxiety. It isn't usually the fault of the influencer or the blogger that induces these feelings, it's an unconscious sense of jealousy we build towards them. These feelings can lead to stress and self-loathing when you are at your home alone in your comfortable pajamas. What we fail to understand is that we ourselves post our best pictures from our best moments on Instagram yet we tend to compare our lives with others when we are at our not so best moments. Instagram has the potential to turn a bad day into a worse one, hence it is important that we avoid social media sites as such when going through a rough phase.
There is a thin line between motivation and anxiety. While motivation has a positive effect on our lives and can make us feel stronger, anxiety induces stress and self-loathing which eventually lowers our self-esteem and confidence. It halts our growth and hence needs eradication. Only then can we reduce the impact of Instagramxiety and enjoy Instagram for its beneficiaries.
Instagram is well aware and has hence also led to the formation of a well-being team focused on making the app more favorable to its users.
"Making the community a safer place, a place where people feel good, is a huge priority for Instagram," stated the chief executive of the networking site, Eva Chen.
The app now has a builtin feature which monitors the time spent on Instagram. It allows its user to set a timer reminding them that they have exceeded their time spent on the app for that day. It also gives us a daily average based on app usage throughout the week.
Understanding and acceptance of an issue is always the first step and we had the courage to it up. Now it's time to conquer and eradicate this menace of Instagram.
Instagramxiety, beware.