Rajasthan is the land of kings. Many kings have ruled this state in pieces and as a whole. There are a lot of historic places in this state that are termed as iconic attractions for a reason.This article will focus on the top 6 historic places that serve as a purpose for visiting Rajasthan.
1.Amer Fort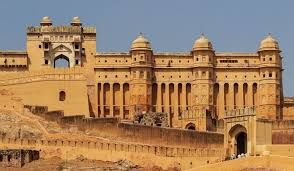 This fort is located in Jaipur, built in 17thcentury in a mixture of Hindu architecture and Muslim architecture style. This fort has palaces, temples, gardens and many others.
A temple inside this fort was built in 16thcentury. This temple of Goddess Kali is an important place for Hindus. This gate is surrounded by gardens of Mughal style. Sheesh Mahal is a hall filled with thousands of mirror tiles. Other important places in this fort are Jas Mandir, Aram Bagh, Jas Mahal, museum, Maota Lake and others.
2.City Palace

City Palace is located in Jaipur, built-in 18thcentury by Sawai Jai Singh ll. This palace has an architectural style that mixes Indian and European style. There is a total of three entrances and each one is set up an example of beauty. Mubarak Mahal used to be the reception of the palace.
Tod Chandra Mahal is famous for the peacock gate. Other important spots in City Palace are Pitam Niwas Chowk, Green Gate, Govind Dev Ji temple, Bhaggi Khana and others.
3.Chittorgarh Fort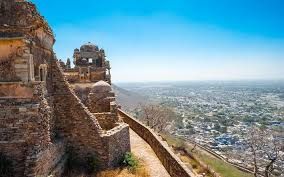 This fort is located in Chittorgarh ,stands on the peak of a hill and covers 700 acres of land. This fort has seen many battles and stands as a reminder of braveness and chivalry of Rajput. It is said that once a king was smitten by beauty of a Rajput Queen and invaded this fort to win her. The queen and her maids killed themselves when the fort wall was destroyed by enemies.
This fort is considered as the pride of Rajasthan. There are 22 water bodies inside this fort today.
4.Jaisalmer Fort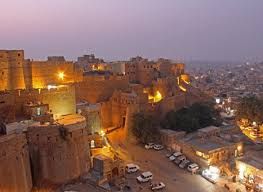 This is one of the largest forts in the world and a major attraction, built-in 12thcentury. This fort also famous by the name of the golden fort because the fort glows yellow in the sun because of sandstone walls. This fort conceals many palaces, Havelis, temples, residences and others. The fort stands in the Thar Desert on Trikula hills. It has four entrances and each guarded by cannon.
5.Mehrangarh Fort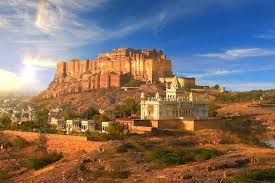 Mehrangarh fort is one of the largest forts in the world,located in Jodhpur on a hill top which is 400 meter above the ground. The walls of this fort are very thick and you can still notice many cannon ball marks on the walls. This fort was built in 15thcentury and has seven gates. One of the gate has handprints of a queen who killed herself after her husband fell.
6.Kumbhalgarh Fort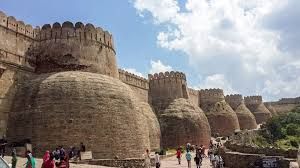 Kumbhalgarh fortis located in Aravalli hills of Rajsamand district.This fort has the second longest wall after the Great Wall in China. This fort was built in 15thcentury and this is the birth place of famous Maharana Pratap. This fort is a world heritage site and second largest fort in the state.
There were more than 360 templesin the fort and only a few exists today.